Skeleton
Last Updated On: February 20, 2020
Skeleton is a Winter Olympic sport, the essence of which is downhill sliding on a double-runner sled along the ice-covered run.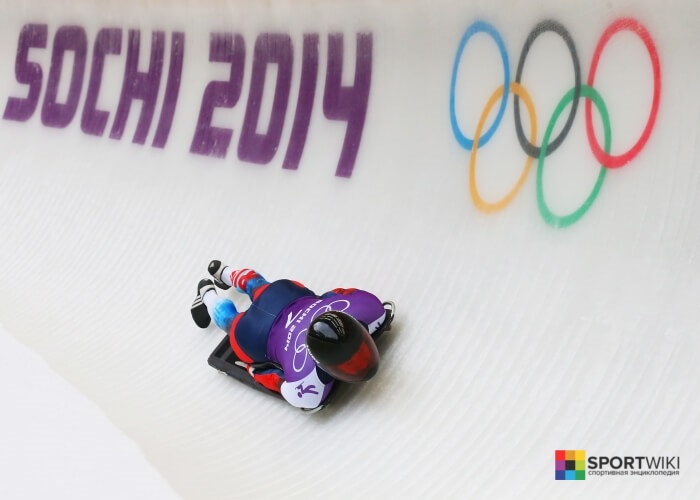 History of skeleton

The ancestor of the skeleton is considered to be a toboggan downhill, which was popular among North American Indians. In the mid-19th century, tourist sled rides along the snow-covered slopes of the Alps were very popular.
In 1892, the public was presented with a steel sled – a skeleton. It is generally accepted that it got such a name because of its similarity with the skeleton. For the first time sliding on the new type of sled was demonstrated in bobsleigh competitions in 1905, and next year skeleton competitions were held.
In 1913, the International Skeleton Association was formed.
In 1928, the first official skeleton competitions took place at the Olympic Games in St. Moritz.
In 1968, the first artificial sled-bobsleigh track was opened, which made it possible for athletes to train at any time of the year and under any weather conditions. In 1982, the first Skeleton World Championship was held in St. Moritz, and in 2002 the skeleton entered the program of the Olympic Games once again.
Skeleton rules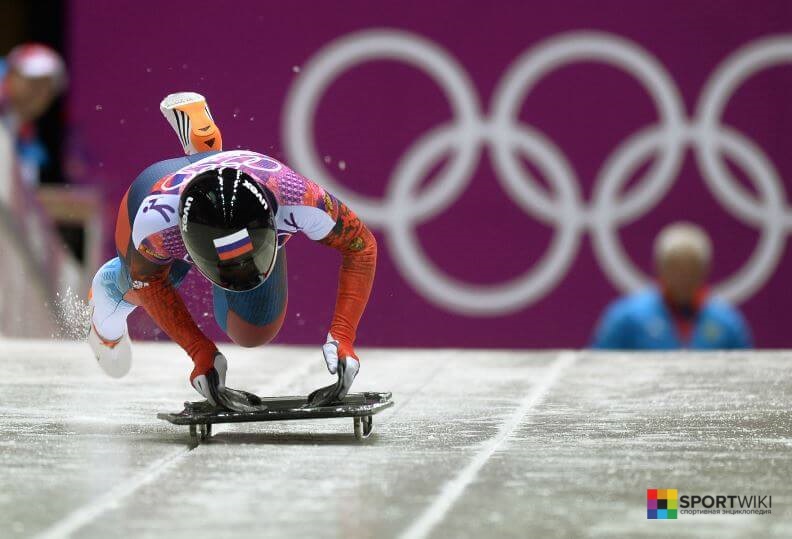 The athlete must race the skeleton from the mountain to the maximum speed, holding on it with a hand. When the maximum acceleration speed is reached, he should quickly lie down on the sled. The countdown starts from the moment the skeleton crosses the beam of the chronometer, which is located at a distance of 15 meters from the start. Next, the athlete slides down along the track, controlling the skeleton with the help of body movements or special shoes. The winner of a skeleton competition is determined by the sum of two or four races.
Skeleton track

The skeleton sports track is an ice-covered run with a length of at least 1200 meters. Under the run, there's a refrigeration unit that maintains the temperature necessary for the track. Shortly before the race, the track is watered with cold water from a hose.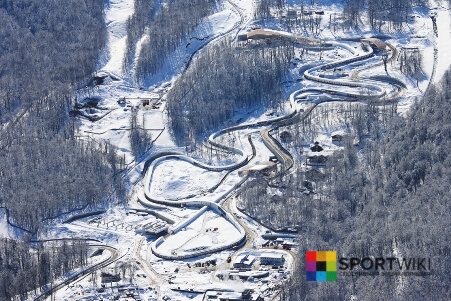 At the beginning of the track, there are 'rails' along which athletes perform acceleration. The rails correspond to a recession of 2 cm and are made with special equipment. After the finish line, there is a reserve of several hundred meters for an athlete's stop.
Skeleton sled

Sled for skeleton should not weigh more than 43 kg for men and 35 kg for women. The maximum weight of a skeleton sled together with a male athlete is 115 kg, female – 92 kg. Typically, the sled is made of high-quality fiberglass and steel. It doesn't have a steering system; the athlete controls the sled with the help of special boots. In the front and backside of the skeleton, sled bumpers are provided, which protect the athlete from hitting the walls of the ice-covered run.