Mountain bike
Last Updated On: August 1, 2019
Mountain bike is an extreme sport, which includes a number of disciplines: bike trials, dirt-jumping, street, slopestyle, cross-country, dual slalom, downhill, freeride, uphill, north-shore.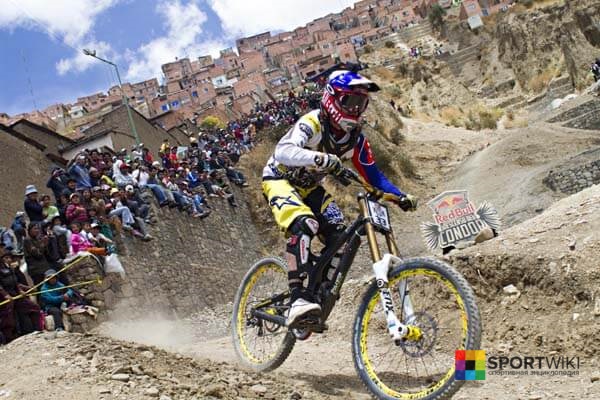 The International Cycling Union (Fr. Union Cycliste Internationale, UCI) is a cycling association that observes cycling events at international level.
History of mountain bike

In 1817, German professor Baron Karl von Drais of Karlsruhe created the first two-wheeled scooter. The first bicycle, which was similar to the bikes used today, was invented in 1884.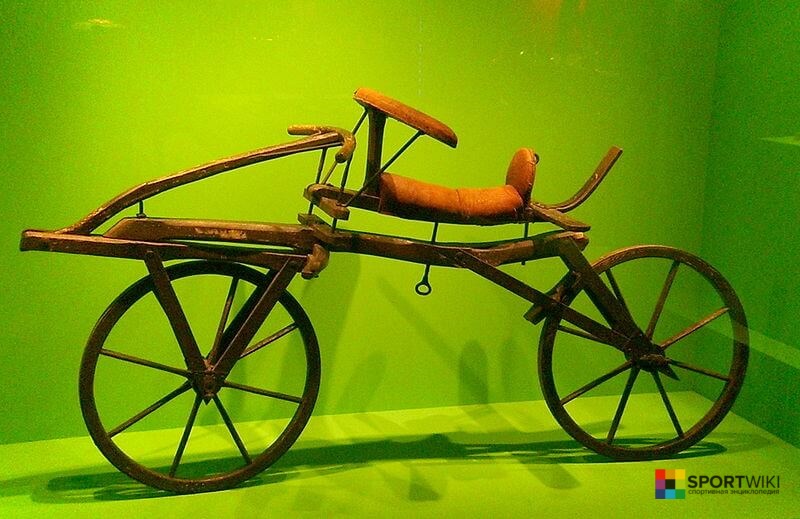 For a long time, bicycles were designed for riding on a flat surface, but there were people who wanted to ride mountains on bicycles. Therewith craftsmen appeared who tried to adapt the bike to the mountain conditions. The result of their work was a bike with a soft shock mount, wider wheels, multispeed drive, and indexed gears.
The exact date of the mountain bike's invention is not known, but there are two popular points of view in that respect. One of them says that a mountain bike appeared about 50 years ago when an American student tried to conquer a mountain peak by bicycle. According to the second version, a mountain bike appeared 30 years ago, when the first mass start on mountain bikes was held.
In 1990, the first world mountain biking championship was held, and the International Cycling Union officially recognized mountain biking as a separate sport the same year. In 1996, the mountain bike was included in the program of the Olympic Games in Atlanta.
Mountain bike disciplines

Mountain bike has 10 disciplines, which in their turn are divided into subclasses. Let's consider in more detail each of the mountain biking disciplines, its features, and equipment.
Bike trials

Bike trials is one of the mountain biking disciplines, the essence of which is to overcome a series of obstacles on a mountain bike. Obstacles in the bike trials can be natural or artificial: parapets, stones, logs, boards, and others. While overcoming obstacles it's not allowed to use feet, hands or other parts of the body.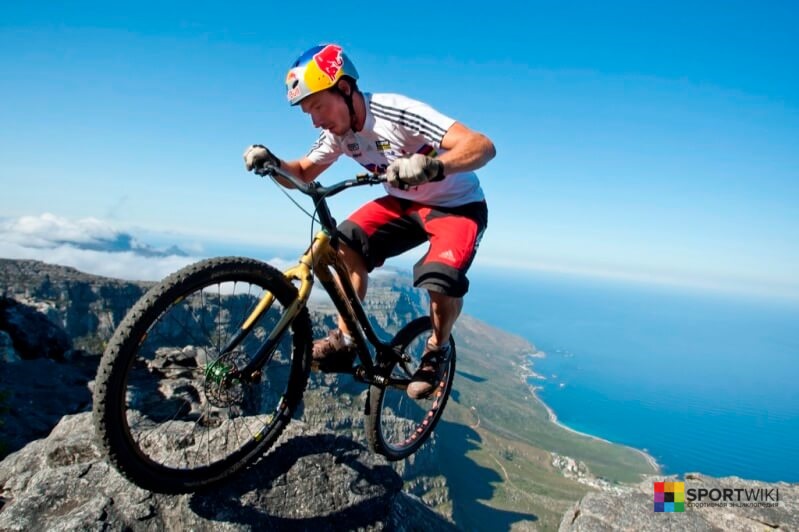 Dirt-jumping

Dirt-jumping is a mountain biking discipline, which represents jumps of sportsmen (with performing tricks) on a series of hills. A bike for dirt-jumping is very similar to BMX: hardtail with one gear, no amortization fork, no front brake (necessary conditions for performing some tricks), wide pedals, and wide tires. This sport is very spectacular; therefore, it's very popular.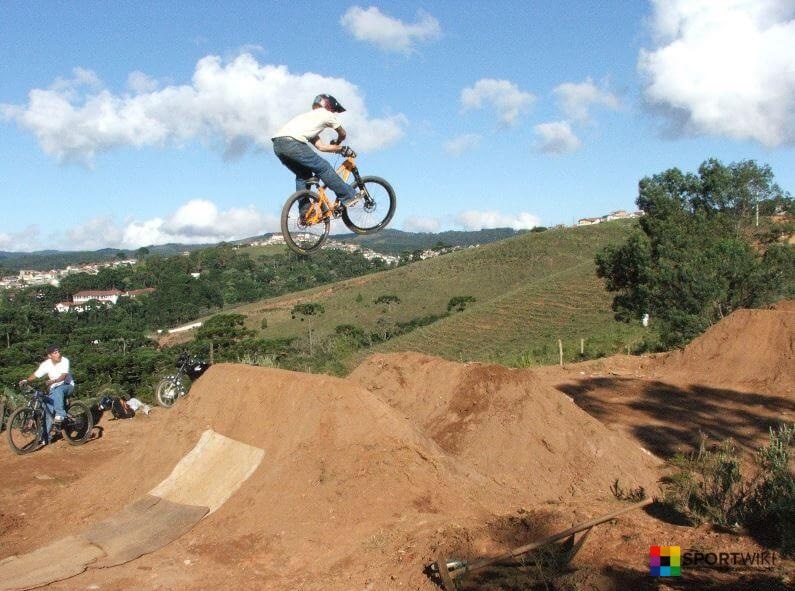 Street

Street is extreme riding on the streets of cities and other artificial objects; at the moment it's not a discipline, but rather is a style of riding that gains popularity. Bicycles for street are characterized with the fact that the frames and crank arms of such bikes are made of steel, for greater strength and "indestructibility" when sliding along the parapets or in case of accidental falls. For better controllability, the size of the wheels is reduced from 26 to 24 inches; the weight of such a bike reaches 14 kg.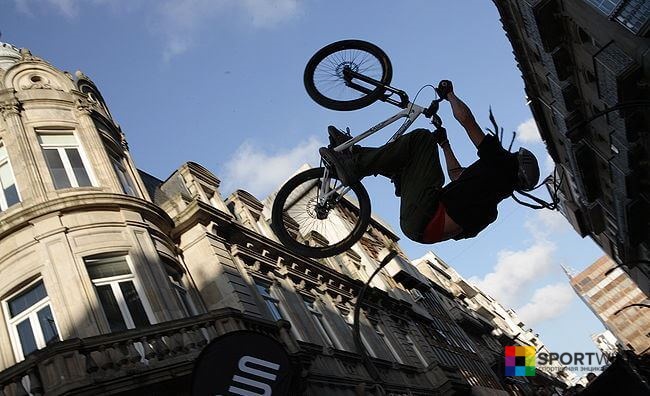 Slopestyle

Slopestyle is a series of acrobatic jumps on hills, pyramids, counter-slopes, drops, parapets, and other objects arranged sequenced along the entire track length. Each trick should be performed neatly, accurately and in a technically correct manner, since when falling there is a high probability of getting injured and not going through the track to the end. If the overhangs are large enough, then freeride bikes of a small standover height fit for slopestyle; if everything is not that bad, then a street bike fits.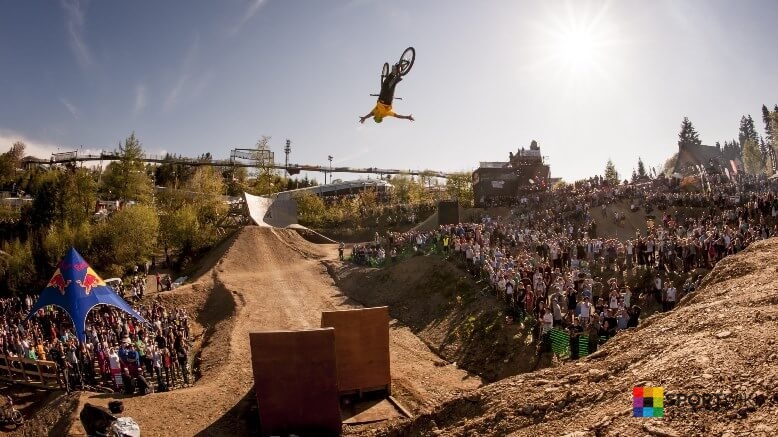 Cross-country

Cross-country is a discipline, which is mountain biking across the country with descents, continuous ascents, speed, and technical sections. In cross-country, there can be used both natural and artificial obstacles. A helmet is a mandatory element of equipment for this discipline.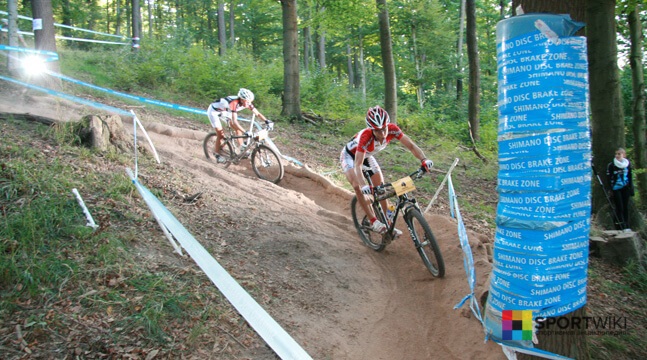 Dual slalom or biker cross

Dual slalom is a discipline in which 4 riders simultaneously compete with each other. The discipline supposes some contact between sportsmen, but this contact should not contradict the spirit of fair competition. Races take place on a specially prepared and extended downhill track. Bike for slalom has an increased distance between the wheels and a lowered center of gravity. There are used group sets and moving parts with the least weight for better acceleration.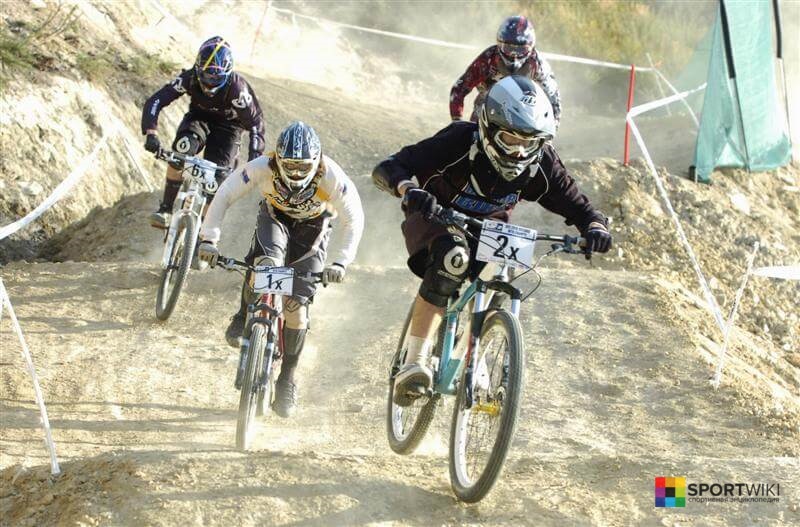 Downhill

Downhill is a mountain biking discipline, which consists in the fastest possible descent from the mountain on a mountain bike. The bike with two shocks and a strong group set will fit for downhill; the weight of such a bike should not exceed 20 kg.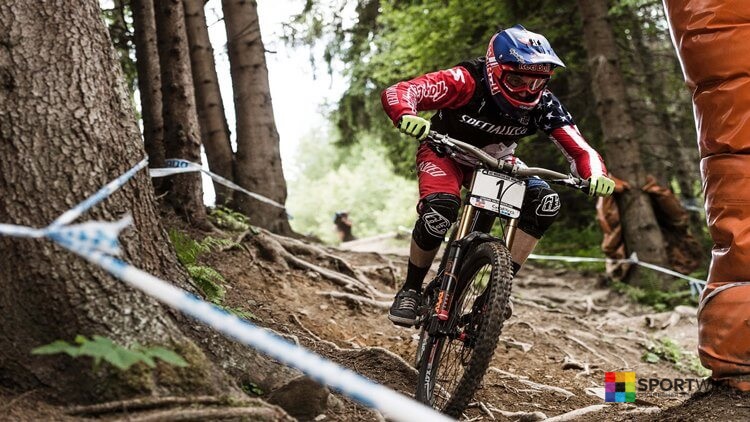 Freeride

Freeride is a mountain biking discipline that supposes free descent from the mountain without any tracks and paths at the highest possible speed. The dual-suspension bicycles, which are similar in design to downhill bikes, but vary depending on their purpose, are usually used for this discipline. The mandatory element of equipment is a closed helmet.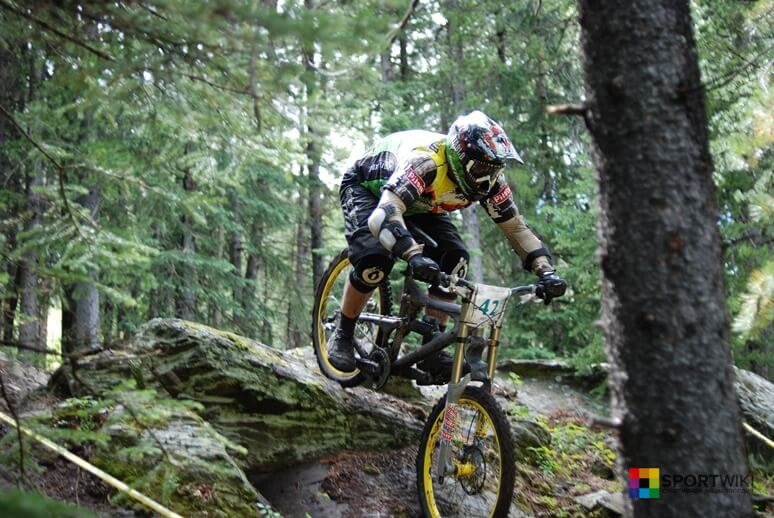 Uphill

Uphill is a mountain biking discipline that consists in a high-speed ascent to the slope. The bike in this discipline should be as light as possible; the ideal one can be considered the weight of less than 10 kg.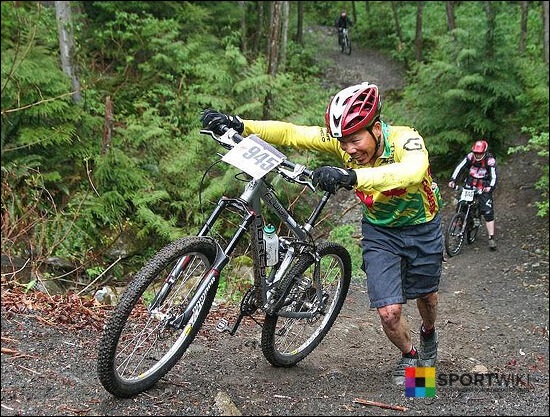 North-shore

North-shore is a mountain biking discipline, the main point of which consists in overcoming a certain track with natural and artificially built obstacles (narrow winding log bridges and spiral "ladders", "swings" and even "inversions").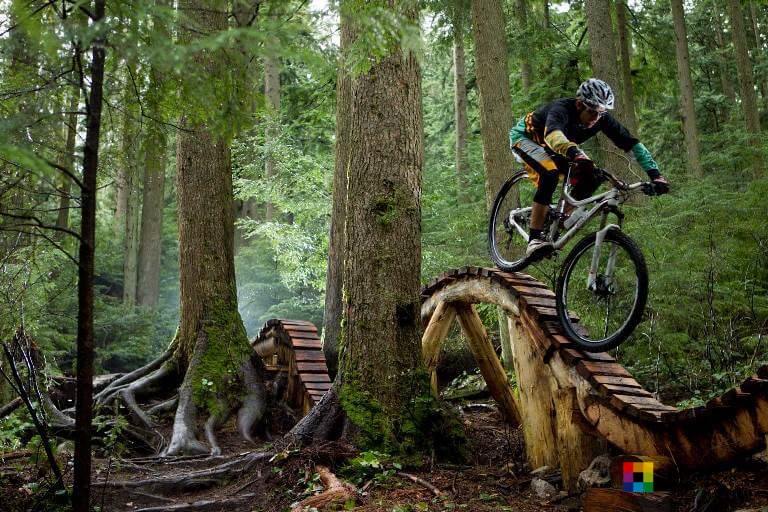 Similar Sports